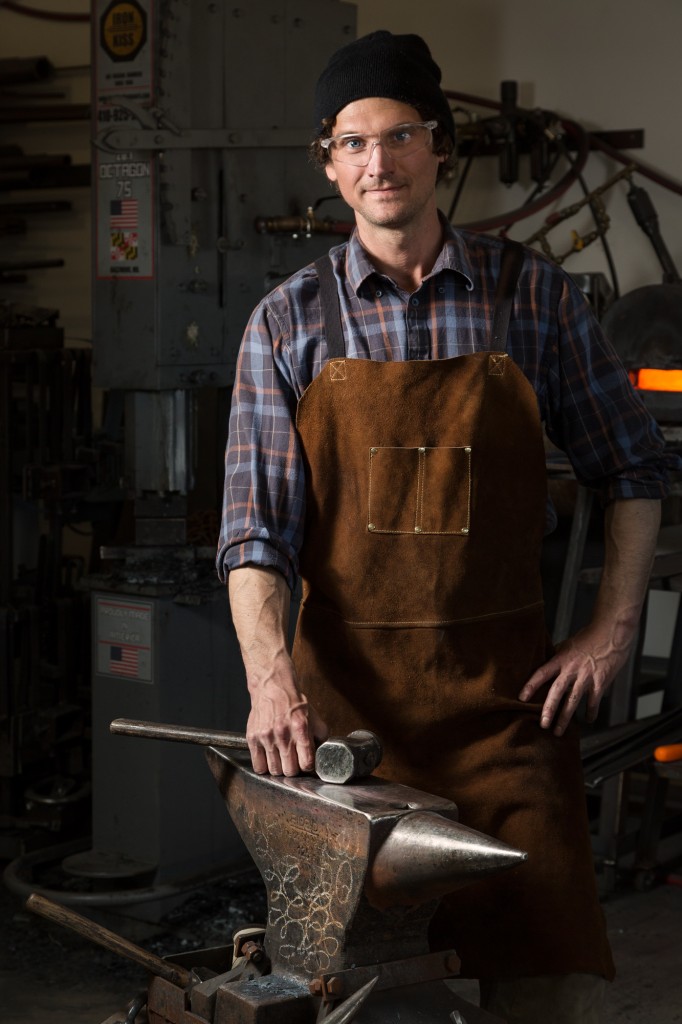 Revelstoke, British Columbia based Artist Blacksmith Kyle Thornley of Metal Mind Forge specializes in custom forged metal work throughout interior British Columbia, but the call for his works come from points all across the country.
Kyle's early work with metal began as a certified welder, working in structural steel and fabrication but the allure of the scrap bin, combined with his environmental desire to recycle materials for worthy purposes; artistic and functional, pushed him to explore the fascinating craft. The enjoyment of blacksmithing and the process of giving life to cold, industrial materials had him hooked. And, the endless compositional possibilities of the materials drove him forward.
The idea of combining traditional techniques to create contemporary works completely captured his imagination. The excitement Kyle feels in this process is the combination of the technical and physical demands, both the artistic and utilitarian impact, the link to deep, historical roots, and the integrity of the media itself.