Metal Mind Forge specializes in contemporary fine architectural metal work, sculpture, unique home decor, and beyond. Serving home and business owners, contractors, and designers throughout interior and coastal British Columbia.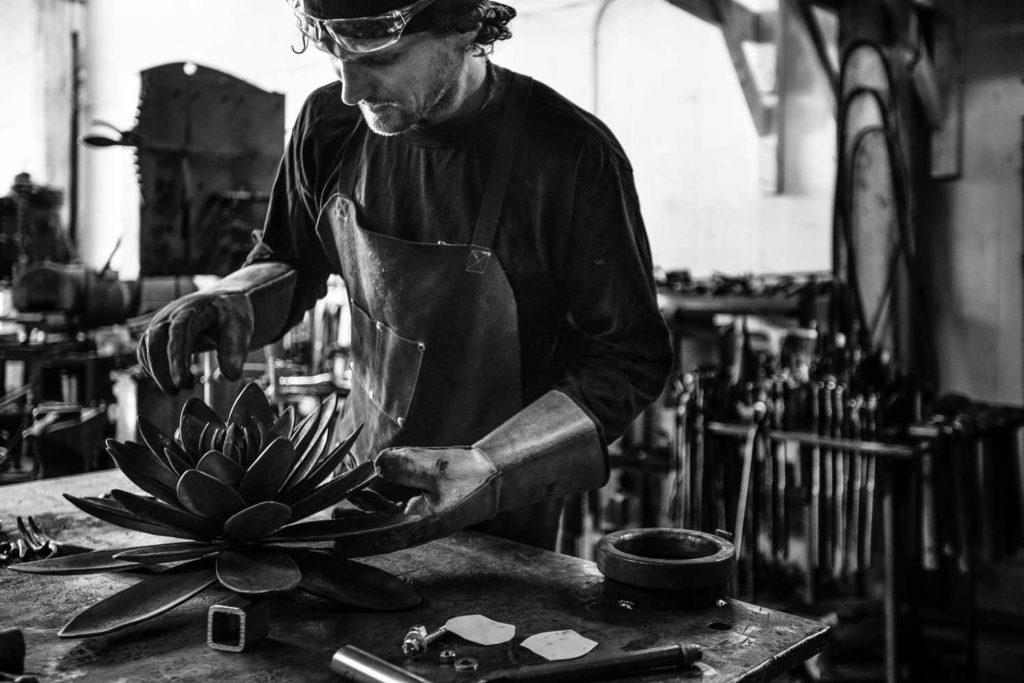 READ MORE
We actively use Instagram to showcase our favorite works and projects.
Subscribe to our Instagram to see all new amazing things we work on.
@metalmindforge
Public Art Commissions
Here at Metal Mind Forge we have had the pleasure of creating a myriad of public art installations across North America. Working to design, construct, and install large scale metal sculpture to connect and engage with communities and encourage public accessibility in the arts.
CONTACT ME
Kevin + Helen | Blue Mountain Heaven
"We were lucky enough to find Kyle while in the process of designing and building our home.
Kyle completed multiple (around 30) custom metal and sculptural pieces for our home, ranging from large scale architectural installations to smaller accent pieces. Each one with impeccable beauty and craftsmanship.
I have no hesitations recommending Kyle as a skilled, creative, hard-working artist blacksmith".
METAL MIND FORGE HAS BEEN CREATING CUSTOM METALWORK SINCE 2009